Dr. Radheshyam Tewari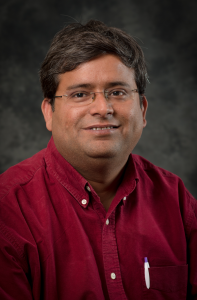 Radheshyam Tewari is currently a lecturer in the Mechanical Engineering – Engineering Mechanics (ME-EM) department at Michigan Technological University. He completed his Ph.D. and MS degrees in Mechanicl
Engineering from Michigan Tech. He completed his BS degree in Mechanical Engine
ering from the Maulana Azad National Institute of Technology in India. Tewari came to Michigan Tech in 2005 after working in the manufacturing, production, and quality engineering areas at Bajaj Au
to Limited in India. Tewari's research at Michigan Tech has been interdisciplinary. His research experiences are a result of working on numerous projects in the areas of implantable medical devices, micro and nano biosensors, mechanical micromachining and microfabrication, semiconductor fabrication technologies, and micro and nano metrology and characterization tools. Broadly, his specialties are in process and product development for applications involving micro and nano systems.
Tewari is excited to be part of the Innovative Global Solutions (IGS) Enterprise because he enjoys interacting with students, listening to their ideas, helping them succeed, and learning from them. He is also excited to be part of the IGS Enterprise because the student-led projects are innovative, challenging, and multidisciplinary in nature. It is very refreshing for him to have the opportunity to interact and work with the motivated students of the IGS Enterprise, who are driven by their passion for utilizing their engineering skills to design, develop, and prototype products that will not only have potential market here in the USA but will also help the people, communities, and countries that are in real need for low-cost and sustainable solutions for some of their most pressing needs.
Dr. Nathan Manser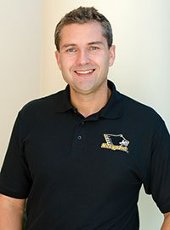 Dr. Nathan Manser is currently an instructor of Engineering Fundamentals at Michigan Technological University where he earned a BS in Mining Engineering. After several years of industry experience as a systems engineer for prominent mining companies, and nearly three years of service as Peace Corps volunteer in Mexico, he returned to graduate school and earned a MS and PhD in Environmental Engineering from the University of South Florida. There his research focused on the performance characterization and optimization of household scale biotechnologies used for resource recovery from organic and nitrogen rich waste streams, and more specifically how human pathogens survived in these environments. His research skills span biotechnology engineering, environmental microbiology, experiment design and statistics, as well as systems thinking. Recently he has been engaged with the UNESCO-IHE Water Research Institute in the Netherlands working on biological nitrogen removal using state-of-the-art biotechnologies. He is interested in advising the IGS enterprise because of the open-ended autonomy that is possible with this group. Society has identified several grand challenges that cannot be solved without collaboration among the engineering disciplines and IGS is the perfect context for this to happen.